Story Workshops Designed for Kids!
Imagination and play are the best way to learn writing for children. Writing is the most powerful tool of expression, and all you need is a piece of paper and something to write with. In Mami Tales' Writing Workshops for Children in Los Angeles, we help kids bring their stories to life. How do we do this? By telling their own stories, Children learn the importance and value of the written word. Writing is an incredibly useful skill. It is not just used for creating fiction, but to clearly express any thought in print. Using children's interests and need for expression we explore story structure, conflict and clarity at writing. We do this through peer interaction, performing or playing games in a fun and creative environment, and understanding story from within. Storytelling can become a breathing and living form of communication, living beyond the page.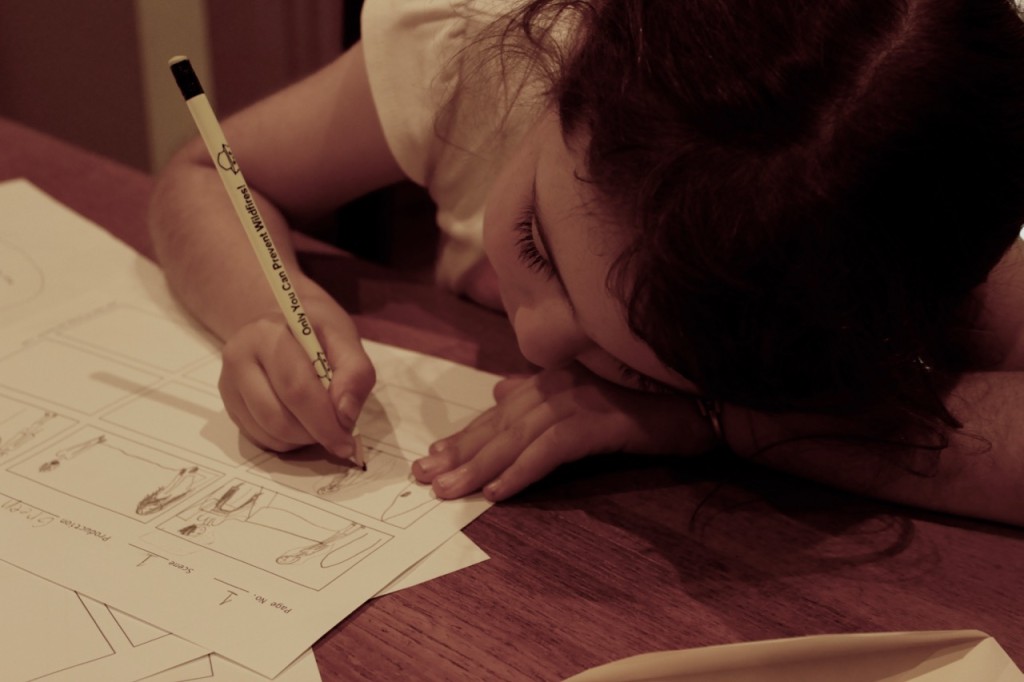 Writing and LAUSD Common Core
This is the introduction for the K-5 Writing Standards in the US, from the Core Standards Website:
"Each year in their writing, students should demonstrate increasing sophistication in all aspects of language use, from vocabulary and syntax to the development and organization of ideas, and they should address increasingly demanding content and sources. Students advancing through the grades are expected to meet each year's grade-specific standards and retain or further develop skills and understandings mastered in preceding grades."
The idea behind the shift on how literacy and writing are taught now is to have children grow into young adults who are college and career ready. This system has been carefully designed and is now implemented in all the LAUSD schools. However, the main problem I find with the way of teaching it is that it sucks the joy and self-expression for the children; writing and reading become a chore. Because of this, I began creating these series of writing workshops for children: we not only write stories on paper, but we make the stories come alive. As some of you know, there's a huge boom of children drawn to self-made content thanks to youtube. By giving kids the tools to bring their stories to the screen (or see them performed) makes storytelling a tangible and enjoyable thing. But in order to make stories live, it is imperative that what is written on paper first is solid and clear. And that is a very important lesson they get to learn first hand in this class.