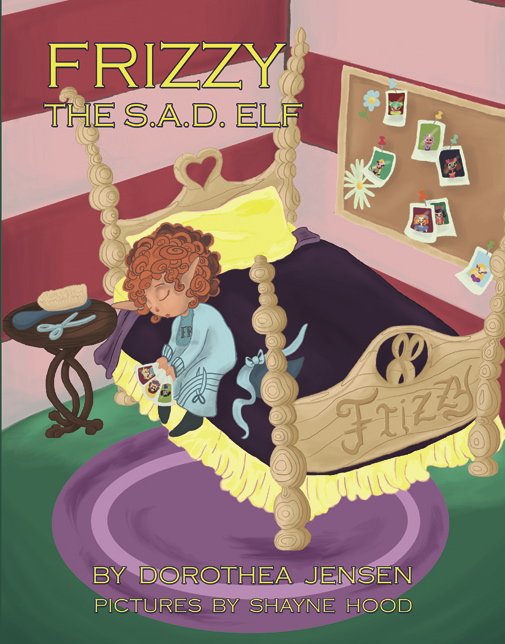 Frizzy the S.A.D. Elf, is one of Santa's Elves. Every year she suffers a case of Seasonal Affection Distress, or S.A.D., as every year she gets to see all the dolls she makes go away. So, how is an elf to survive if she does toys of a living? How will she let them go, without having her heart broken? All in rhyme, along the lines of the classic The Night Before Christmas, this little book explores this particular problem, and eventually finds a solution. I loved the story and the different things that Frizzy does to try and solve her problem, but I had some doubts on the language and rhyming used. On one hand the language was a little "hip" to my taste, but it was also pretty funny, just like Goodnight IPad (a "modernized" version of the classic Goodnight Moon). However, as I'm not the intended target for the book, I decided to ask my 6 year-old daughter to read the story and give me her opinion…
We read Frizzy the S.A.D Elf together, and I read it out loud to her. It felt a lot easier on the tongue as I originally suspected… but there were still a few rhymes that felt a little forced. She did enjoy it, but she asked to read it again on her own before giving me her opinion. Once she was done with the second reading she gave me her verdict: she liked the book very much, and thought it was very funny and cute. Her favorite part were the girl monster trucks.
So, if you're looking for a hip Christmas book for this upcoming holiday season, do pick this little book and give it to your favorite cool kid!
Disclaimer: I was provided a free copy of Frizzy the S.A.D. Elf in exchange for my honest opinion.