Deprecated
: Function create_function() is deprecated in
/home/erikzcbg/public_html/mamitales.com/wp-content/plugins/related-posts-by-zemanta/init.php
on line
183
Deprecated
: Function create_function() is deprecated in
/home/erikzcbg/public_html/mamitales.com/wp-content/plugins/related-posts-by-zemanta/init.php
on line
183
This post marks the end of my baby quest for taste… as Tiny A just turned one last week and is formally a toddler (walking and everything!). I'm super late with this post, and doing a month and a half time-span now, as we were away in Mexico visiting family. And you will see that our taste bud adventures took on a very Mexican turn.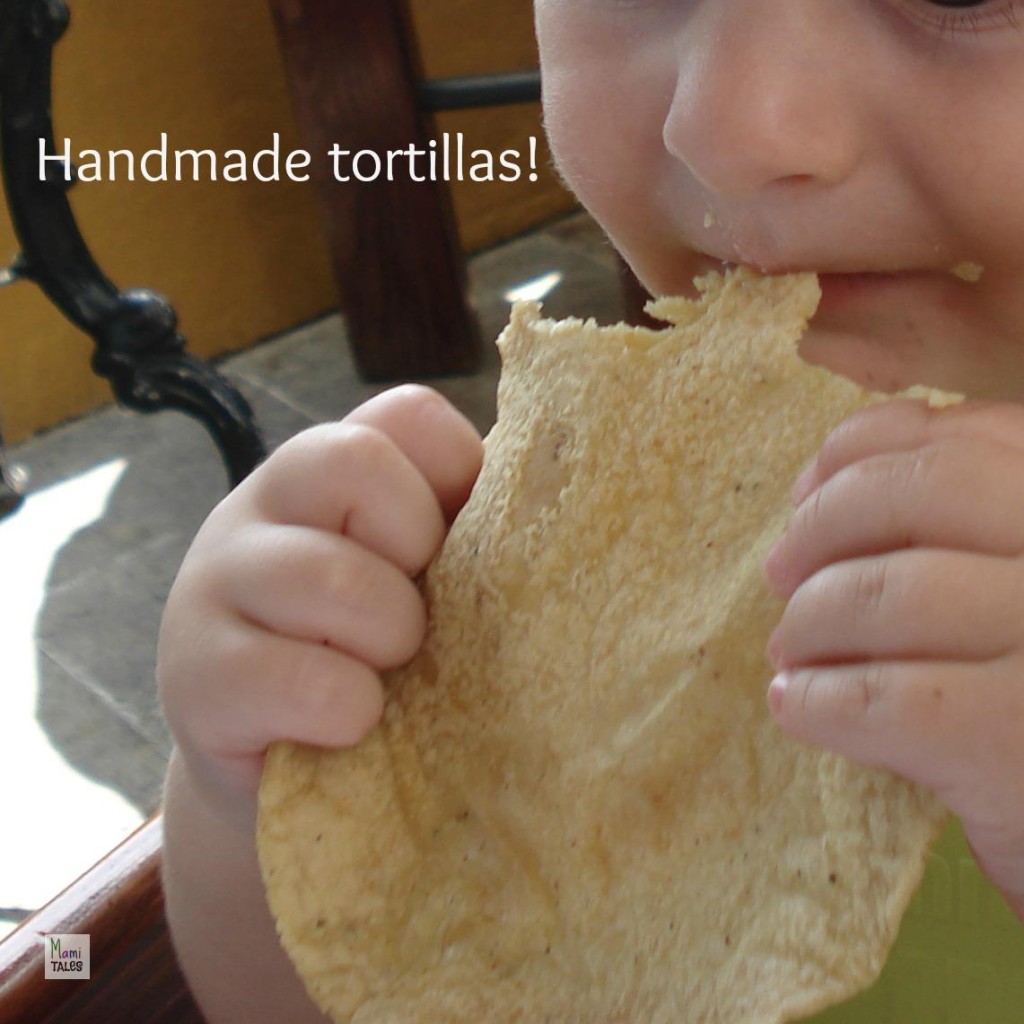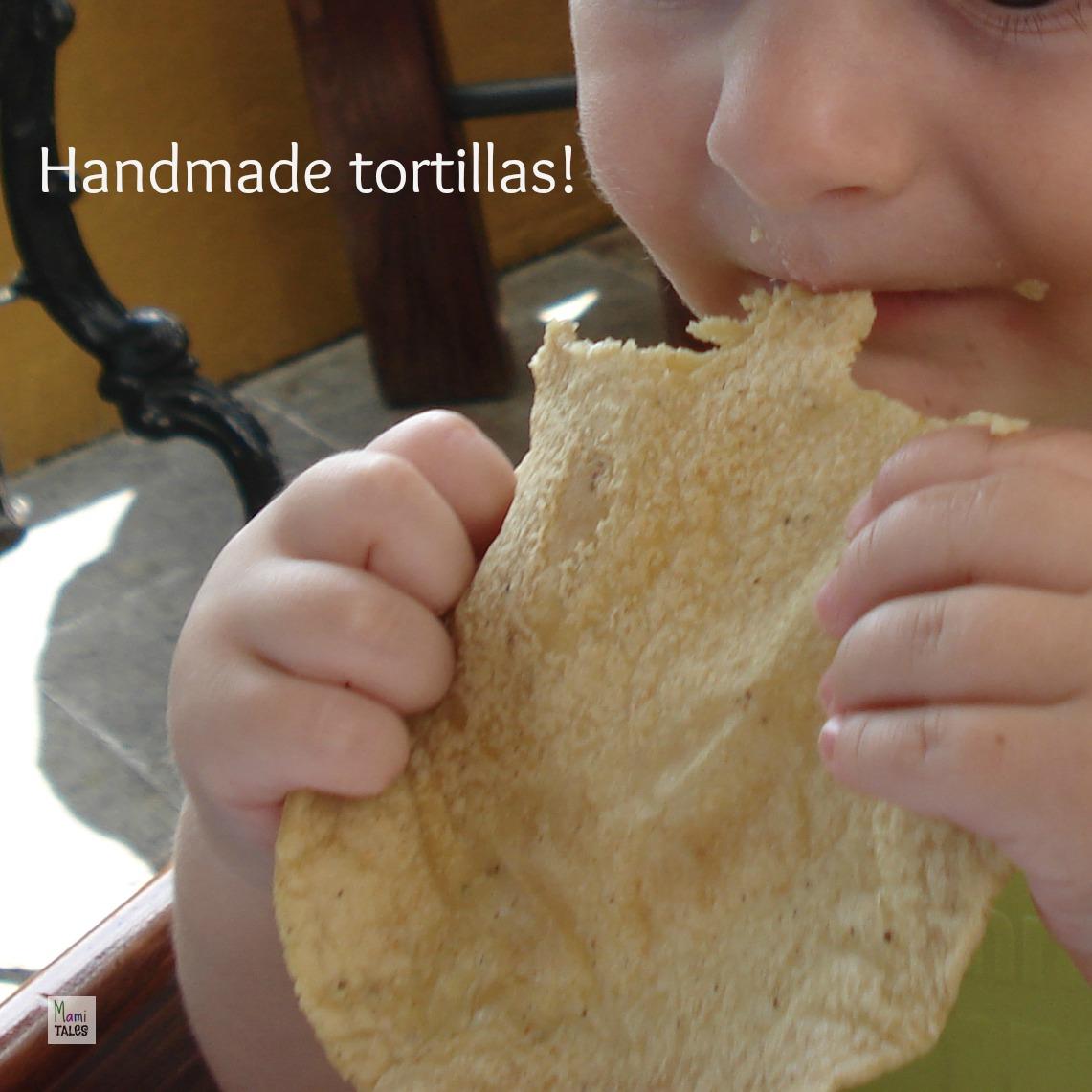 Tiny A is eating everything right now. Past the 1 year-mark what I've still NOT given him are nuts, honey and shellfish. I will be introducing those little by little and once we go to his one-year checkup with the pediatrician to be on the safe side. The new things he's tried this time around are:
Fish (mahi mahi, fried as fish and chips)
Mushrooms (and huitlacoche, which is a type of corn fungus from Mexico)
Peppers (the hot variety he didn't like at all, but bell peppers he was fine with)
Zucchini flowers
Olives (he loved these, although I gave him just a couple of tastes only because of the salt)
Asparagus
Cow's milk (a week before turning one, and he reacted well)
Chocolate (for his birthday cake, and he loved it and didn't have adverse effects).
Lemons and limes
Kiwi
He tried different types of Mexican dishes, such as cochinita pibil, tacos al pastor, churros with sugar, molletes with beans and cheese, he's a big fan of quesadillas, pozole and he ate Oaxacan tamales with chicken in tomatillo sauce. I do love the fact that he'll try everything, and savor what he eats.
His favorite foods right now are eggs pretty much prepared in any way, meat, and some greens (he'll eat spinach, peas and green beans delightedly). He's not too big on fruit, and he favors blueberries, watermelon and peaches over anything else. My biggest disappointment was that he didn't fall in love with the delicious mangoes from Mexico. Right now he's getting a huge appetite, so I suspect he's going through a growth spurt… And once we came back home, he's starting to FINALLY sleep through the night, once more.
Our next adventure will be weaning and introducing more elaborate meals… as well as teaching him to use utensils. Up to now he's been eating with his fingers, which also limits a bit of what I can give him. He's been trying using the spoon and the spork, and I believe he might be pretty close to succeeding. So, if you've kept with us so far in this quest for flavor, there is definitely more to come!