Deprecated
: Function create_function() is deprecated in
/home/erikzcbg/public_html/mamitales.com/wp-content/plugins/related-posts-by-zemanta/init.php
on line
183
Deprecated
: Function create_function() is deprecated in
/home/erikzcbg/public_html/mamitales.com/wp-content/plugins/related-posts-by-zemanta/init.php
on line
183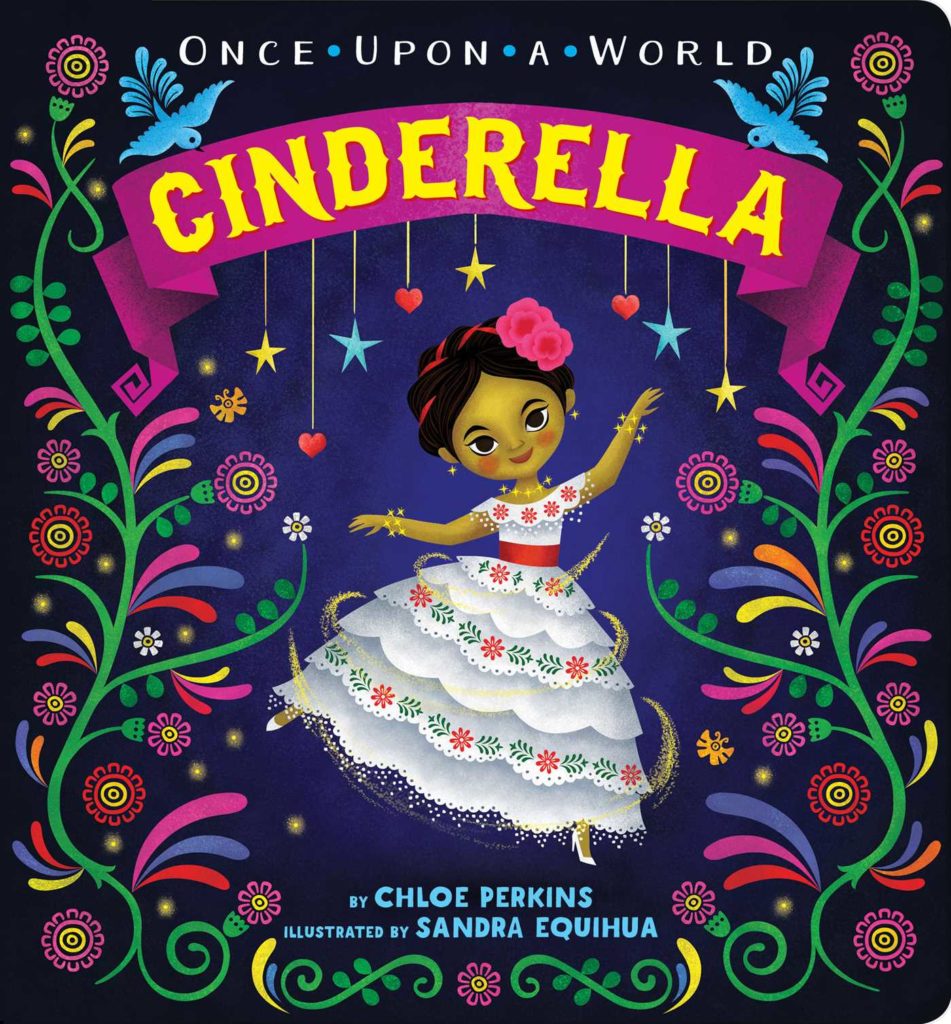 Title: Cinderella | Author: Chloe Perkins | Illustrator: Sandra Equihua
Publisher: Little Simon/ Simon and Schuster | Publication Date: September 2016
Genre: Children's Picture Book | Number of Pages: 24
My Review

There once was a girl who had an evil Stepmother and two evil Stepsisters who treated her badly. They used to send her to sleep among the cinders… We all know this story, as it has been told many times in many different ways. But this little picture book for young children, retold by Chloe Perkins and illustrated by Sandra Equihua, has a very big difference: it is Cinderella in Mexico, and the famous tale of the glass slipper now vibrates with the colors and flavor of Mexican folklore. From the house where they live in to the color of their skin, this take on the Cinderella story makes for a very fresh look.
I loved the drawings, and my children enjoyed the story. However, it would have been wonderful if the text had the same detail and finesse that the illustrations have to capture Mexico. In my home country there are no kings or princes, and there never were… and that takes a bit away from the exercise to transplant the tale to a new environment. The base of the written tale is the Charles Perrault version, closest to its Disney form — with a big difference when the time comes for the Stepsisters to try the shoe on. But Sandra Equihua's illustrations are so beautiful and unique that they made the tale feel closer to home. It was great to see Cinderella with her beautiful brown skin and dressed in a traditional folkloric dress, her hair up in Frida Kahlo style tresses with flowers intertwined. It is wonderful to be able to show my kids the magic of this story with my culture reflected in the images they see.

Here's a peek from inside the book!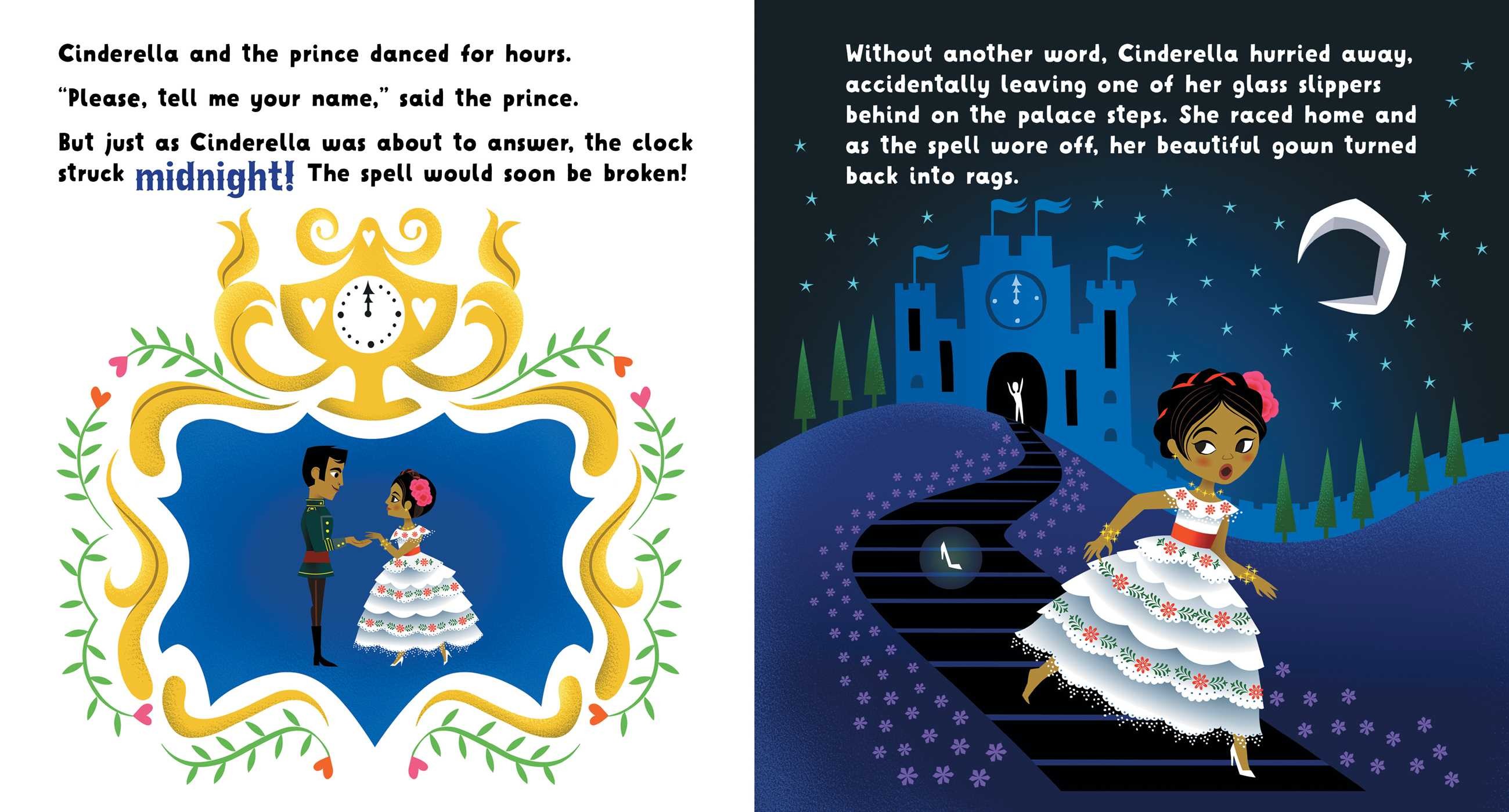 About the Creators
Chloe Perkins, Author
Chloe Perkins is the editor and author of a few dozen books for children. She lives in Philadelphia, Pennsylvania, with her husband, Rico, and their corgi puppy/sometimes shark, Marius. Growing up in a small town in Ohio, Chloe always dreamed of writing stories that could take kids on their own reading adventures, and she's thrilled to be doing just that!
Sandra Equihua, Illustrator
Sandra Equihua is an illustrator, painter, and animated character designer. She was born and raised in Tijuana, Mexico. Her illustration clients have included Sony Pictures, McGraw Hill, WEA, Disney, WB, Nickelodeon, and the California State Fair. Her paintings have been exhibited in various galleries both in Mexico and the US. Equihua won an Emmy Award for her character designs on El Tigre: The Adventures of Manny Rivera (Nickelodeon), the highly-acclaimed animated television series she co-created with her long-time collaborator and husband, Jorge R. Gutierrez. She also won an Annie Award for her character designs on The Book of Life (Dreamworks).