Deprecated
: Function create_function() is deprecated in
/home/erikzcbg/public_html/mamitales.com/wp-content/plugins/related-posts-by-zemanta/init.php
on line
183
Deprecated
: Function create_function() is deprecated in
/home/erikzcbg/public_html/mamitales.com/wp-content/plugins/related-posts-by-zemanta/init.php
on line
183
Deprecated
: Function create_function() is deprecated in
/home/erikzcbg/public_html/mamitales.com/wp-content/plugins/related-posts-by-zemanta/init.php
on line
183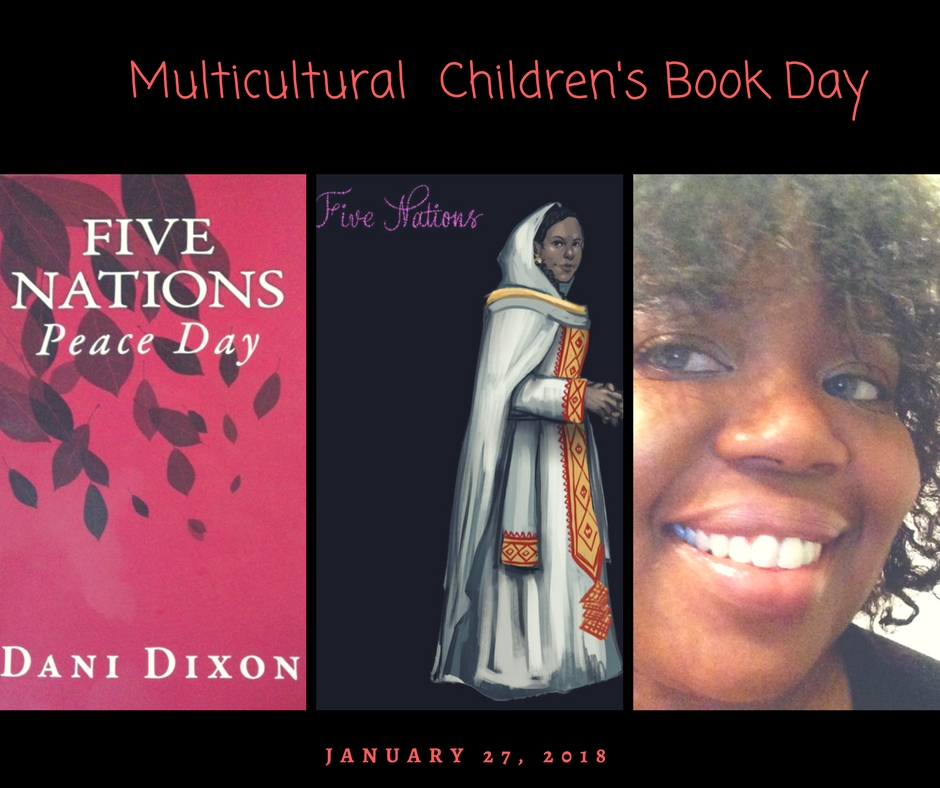 Multicultural Children's Book Day 2017 (1/27/18) is in its 5th year and was founded by Valarie Budayr from Jump Into A Book and Mia Wenjen from PragmaticMom. Our mission is to raise awareness of the ongoing need to include kids' books that celebrate diversity in home and school bookshelves while also working diligently to get more of these types of books into the hands of young readers, parents and educators.
For a third year in a row, I'm very excited to be participating in this exciting event! This time, as part of this effort, I'll be reviewing a mid-grade chapter book by author Dani Dixon, entitled Five Nations, Peace Day, and two Story Books titled The Crane Girl, by Curtis Manley, and Marti's Song for Freedom, by Emma Otheguy.

About Five Nations, Peace Day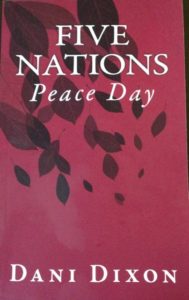 Title: Five Nations: Peace Day | Author: Dani Dixon| Publisher: Tumble Creek Press | Publication Date: January 25, 2018 | Genre: Fantasy Middle Grade Chapter Book | Number of Pages: 310
Summary
The Five Nations: Endelle; Azin; Callen; Ponosta; and Erducé; are spread out roughly like the fingers on a hand. Each Nation shares a border with at least one other Nation. They also share a common land, a neutral zone, known as 'The Palm'. The Nations have held a comfortable peace for generations by faithfully maintaining the desperate agreement forged after decades of debilitating war.
Each Nation has its own Royal Family, customs, and language.
In each Royal Family there is a Princess, whose sole responsibility is to be an Ambassador of Peace.
On the annual commemoration of the end of the great wars, "Peace Day", these five girls – Princess Tuyên, Princess Anna' Bilh-heh-neh, Princess Eiric, Princess Catequil, Princess Kelile – are only prepared to dance, laugh, and exchange gifts.
That isn't, however, what they will be called to do.
My Review
Five Nations Peace Day by Dani Dixon, is the set-up of a fantasy world comprised of Five Nations that had been at war for a long time, but have now found a way to live in peace with one another. This book creates the ground work for what the rules of this place are, and what each culture stands for. In that respect it is an interesting read, very well written, and the book delves deep into this new world, its politics and characters.
Each land is ruled by a monarchical system. The five princesses of each Nation, the peace ambassadors for their respective land, are clearly established and their character traits craftily developed. The book is full of details and has a very rich diversity of colors, creeds and cultures throughout. However, and this is my main problem with this novel, it lacks conflict. This makes for a very long exposition, but as soon as we actually are presented with the conflict of the story, the book abruptly ends. I'm very much interested to know where all this work on characters and the fantasy world set forth goes, but the first book in the series definitely left me wanting.
I think this book is good for tween readers, lovers of fantasy, a good introduction to politics. I feel it is more focused on girls than boys because of the main characters and their stories.
NOTE: I was given a free Proof Copy of this book as part of the Multicultural Children's Book Day event in exchange for my honest review.
About the Author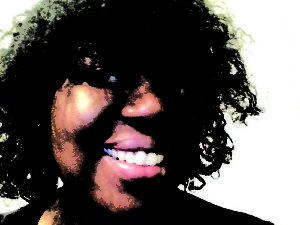 Dani Dixon
Dani Dixon is a comic book creator, author and publisher. She began indie publishing house TUMBLE CREEK PRESS which is the imprint for all her books to date. Dani created and writes the comic book series "13", "M.I.S.//ing" and "Escape! To Outer Space" and book series "Five Nations". Her first non-genre book will be the novel "Precedent" (July 2017).
Dani speaks around the country on topics such as diversity in comics, marketing for independent artists, and women in sci-fi. She has spoken at the Writers Guild of America about the influence of comic books on Hollywood and regularly consults on comic book adaptations. Dani has lent her expertise on genre material and the publishing industry to more than thirty panels, many at the biggest conventions in North America.
Current Sponsors: MCBD 2018 is honored to have some amazing Sponsors on board.
2018 MCBD Medallion Sponsors
HONORARY: Children's Book Council, Junior Library Guild
PLATINUM:Scholastic Book Clubs
GOLD:Audrey Press, Candlewick Press, Loving Lion Books, Second Story Press, Star Bright Books, Worldwide Buddies
SILVER:Capstone Publishing, Author Charlotte Riggle, Child's Play USA, KidLit TV, Pack-n-Go Girls, Plum Street Press
BRONZE: Barefoot Books, Carole P. Roman, Charlesbridge Publishing, Dr. Crystal Bowe, Gokul! World, Green Kids Club, Gwen Jackson, Jacqueline Woodson, Juan J. Guerra, Language Lizard, Lee & Low Books, RhymeTime Storybooks, Sanya Whittaker Gragg, TimTimTom Books, WaterBrook & Multnomah, Wisdom Tales Press
2018 Author Sponsors
Honorary Author Sponsors: Author/Illustrator Aram Kim and Author/Illustrator Juana Medina
Author Janet Balletta, Author Susan Bernardo, Author Carmen Bernier-Grand, Author Tasheba Berry-McLaren and Space2Launch, Bollywood Groove Books, Author Anne Broyles, Author Kathleen Burkinshaw, Author Eugenia Chu, Author Lesa Cline-Ransome, Author Medeia Cohan and Shade 7 Publishing, Desi Babies, Author Dani Dixon and Tumble Creek Press, Author Judy Dodge Cummings, Author D.G. Driver, Author Nicole Fenner and Sister Girl Publishing, Debbi Michiko Florence, Author Josh Funk, Author Maria Gianferrari, Author Daphnie Glenn, Globe Smart Kids, Author Kimberly Gordon Biddle, Author Quentin Holmes, Author Esther Iverem, Jennifer Joseph: Alphabet Oddities, Author Kizzie Jones, Author Faith L Justice , Author P.J. LaRue and MysticPrincesses.com, Author Karen Leggett Abouraya, Author Sylvia Liu, Author Sherri Maret, Author Melissa Martin Ph.D., Author Lesli Mitchell, Pinky Mukhi and We Are One, Author Miranda Paul, Author Carlotta Penn, Real Dads Read, Greg Ransom, Author Sandra L. Richards, RealMVPKids Author Andrea Scott, Alva Sachs and Three Wishes Publishing, Shelly Bean the Sports Queen, Author Sarah Stevenson, Author Gayle H. Swift Author Elsa Takaoka, Author Christine Taylor-Butler, Nicholette Thomas and MFL Publishing Author Andrea Y. Wang, Author Jane Whittingham Author Natasha Yim
We'd like to also give a shout-out to MCBD's impressive CoHost Team, who not only hosts the book review link-up on celebration day, but who also works tirelessly to spread the word of this event. View our CoHosts HERE.
TWITTER PARTY Sponsored by Scholastic Book Clubs: MCBD's super-popular (and crazy-fun) annual Twitter Party will be held 1/27/18 at 9:00pm.
Join the conversation and win one of 12-5 book bundles and one Grand Prize Book Bundle (12 books) that will be given away at the party! http://multiculturalchildrensbookday.com/twitter-party-great-conversations-fun-prizes-chance-readyourworld-1-27-18/
Free Multicultural Books for Teachers: http://bit.ly/1kGZrta
Free Empathy Classroom Kit for Homeschoolers, Organizations, Librarians and Educators: http://multiculturalchildrensbookday.com/teacher-classroom-empathy-kit/
Hashtag: Don't forget to connect with us on social media and be sure and look for/use our official hashtag #ReadYourWorld.